Reviews for Tiger Lily Chiropractic
"Where do I begin to say all the wonderful things about Keira?"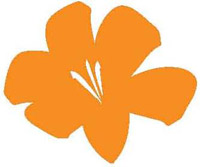 My name is Peggy, I am 58 years old and have had Rheumatoid arthritis for 37 years with many damaged joints and very tight muscles. Keira can mobilize my muscles in order to achieve an adjustment. She is an energetic, dedicated and knowledgeable health care provider committed to giving the best care. I have been in Keira's care for 5 years. Keira is amazing! Her office is a friendly comforting environment. She is always open to discuss lifestyle, exercise and stretching habits and gives exact advise and support needed to help keep me going. She has a keen eye and remarkable insight to my needs and how my body is doing, from head to toe, at each visit. She understands me. She is a sweet caring, down to earth person, easy to talk to and is extremely good at her job. I have tremendous trust in her and all adjustments provide me great relief. I always look forward to my time with Keira.
---
Very Comfortable and Confident
Dr. Collins is great! At my first visit she made me feel very comfortable and confident she can help me through my body aches and pains during pregnancy.
˜Erin B.
Great Atmosphere
Good and friendly warm atmosphere!
˜Tori N.
Dr. Keira is Such an Amazing Person
Dr. Keira is such an amazing person. Coming in with a newborn baby who hates car rides makes it really stressful getting to and from but Dr. Keira always calms him down almost instantly! He's so much better after his adjustments, and he's so happy during them too. We will be continuing with regular visits for the foreseeable future.
˜Kyle & Hailey For Cillian S.
Better Already
I feel better already!
˜Rachel S.
A Great Experience
Dr Keira was excellent! Explained everything clearly and made me comfortable. I felt great the next day with the realignment and have already recommended her to friends. Overall a great experience! ˜Meagan F.
Impressed with Her Knowledge
Dr. Collins made time to accept me as a patient when she heard of my condition and that I needed chiropractic care almost immediately. She saw me within hours of contacting her office and had me feeling much better after my appointment. I was in absolute agony before my visit and she gave instructions to follow after my appointment in order to help my condition improve radically. I am impressed with her knowledge in her particular field and wouldn't hesitate to refer her services to anyone in need of chiropractic care. ˜Ken F.
Highly Recommend
Dr. Collins is wonderful, patient, and professional. She takes time to listen to my needs and concerns, provides detailed explanation regarding my issues and also provides exercises that I can do at home in between visits to ease pain or discomfort. The office is bright and clean. Staff are welcoming. Would highly recommend this practice. ˜Julie G.
Exceptional Chiropractor
Staff are very professional and efficient, very friendly. Definitely recommend. ˜Dan W.
Help with migraines
Dr. Keira is my primary healthcare provider. I have suffered from headaches and migraines since I was 11. Chiropractic care is what helps keep them at bay! ˜ Shannon K. R.

---
Tiger Lily Chiropractic | (705) 503-8447