Meet Dr. Keira Collins
Not Just Any Doctor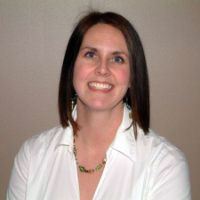 Growing up in a small town, Dr. Keira remembers her dad visiting his chiropractor before going to any other traditional doctors. Seeing her father choose natural care first became the norm for Dr. Keira.
When she was 16 years old, she knew she wanted to be a chiropractor but not just any chiropractor. Dr. Keira wanted to be approachable and provide a patient-oriented experience. Her goal is to provide an educational experience to help people learn how to make their health and life better in a comfortable, relaxing environment.
Though Dr. Keira recognizes there's a place for GPs, she recalls that everyone in her family never got the health they were striving for. "They weren't given the ability to do things to make themselves healthier. It was always another script, surgery, or a referral to another script or surgery. I knew that the body was what made you healthy. You just have to treat your body right."
Becoming a Family Chiropractor
Dr. Keira earned her Bachelor of Human Kinetics and Movement Science at the University of Windsor Ontario before embarking on her chiropractic studies at Royal Melbourne Institute of Technology (RMIT) in Melbourne, Australia. Graduating in 2003, Dr. Keira worked in Melbourne until 2006, appreciating the forward-thinking healthcare mindset there. In 2007, she moved back to Canada and began practicing here in 2008.
Always passionate about family wellness, Dr. Keira has been helping pregnant women, children and families from the beginning of her career. She is certified by the International Chiropractic Pediatric Association (ICPA) and is certified in the Webster technique for pregnant women.
An Active Family Life
Dr. Keira knows firsthand how difficult it can be to maintain personal health as well as create a healthy family. She stays busy as a mother of two young children, Xander and Ysabel plus a dog, Lily and a cat, Isis. She enjoys taking trips with her family and cheering on her children's teams.
A self-described foodie, Dr. Keira enjoys experimental cooking and baking. She also likes walking her dog along the lakeshore, reading, dancing and listening to music.
If you're ready to learn more about chiropractic care and how we can help, contact us today and let's get started.
---
Tiger Lily Chiropractic | (705) 503-8447