Family Chiropractor Barrie Ontario
Discover a Bright Future at Tiger Lily Chiropractic
Barrie Chiropractor, Dr. Keira Collins, welcomes you and your entire family to enjoy revitalised health at Tiger Lily Chiropractic, located near Allandale. From helping expecting mothers, newborns and children to senior women and men, patients of all ages can experience natural relief and optimal wellness.
Better Health with The Five Ps
Dr. Keira is passionate about helping her patients live their best life with the help of a chiropractor! That's why she offers The Five Ps:
Preconception care. Prepare your body for a healthy pregnancy.
Pregnancy care. Have a healthier, more comfortable pregnancy and delivery.
Postpartum care. Get your body and health back on track after giving birth.
Pediatric care. Help your child stay healthy and develop properly.
Peri-menopausal. Experience care during this season of life leading up to menopause.
Choosing Your Own Path
With special pediatric certifications and years of experience, Chiropractor Barrie, Dr. Keira knows how important it is to educate her patients so they can choose the proper route for their family. She'll explain what to expect as your child develops. Dr. Keira enjoys providing homeopathic suggestions whether patients are seeking tips for relief of teething pain for their children or flu prevention.
We always enjoy providing natural options, and we don't judge you for your decisions."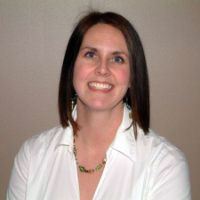 Comfortable, Quality Care
Dr. Keira's hands-on care focuses on helping to get and keep her patients' spines healthy. As a part of the Tiger Lily Chiropractic family you'll enjoy a fun and comfortable environment ideal for all ages. Dr. Keira is happy to answer your questions, do demonstrations and educate you on the benefits of visiting a chiropractor. Browse the practice website to learn more about chiropractic and then contact the office so we can begin helping you reach optimal health and wellness. (705) 503-8447
Dr. Keira Collins | Chiropractor Barrie Ontario | Tiger Lily Chiropractic